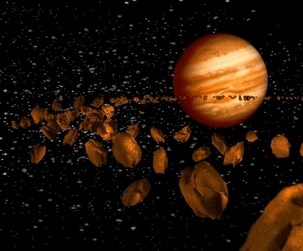 Learning Goals: The goal of this lab is for students to find and identify main belt asteroids using observations of the ecliptic, and to use the photometry tool in MaxIm to determine the rotational period of an asteroid.
Suggested Observations: Multiple long exposure images of the ecliptic near the antisolar point - This location is ideal for asteroid detection.
Challenge: Use astronomical images to find a (possibly as-yet-undiscovered) asteroid in a field of stars. In addition, determine the rotation period of an asteroid from a series of time-delay images.