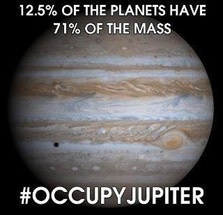 Learning Goals: The goal of this lab is for students to familiarize themselves with the software Starry Night Pro and to determine a procedure to calculate the mass of a planet using Kepler's Laws. The students must then apply that procedure to find the mass of Jupiter.
Suggested Observations: A number of short exposure images of Jupiter revealing the motion of its moons.
Challenge: You will use images of Jupiter and its moons to estimate the orbital information of one or more moons. With this result, you will determine the mass of Jupiter based on Kepler's Third Law of planetary motion.